Ken's "Emergency!" Page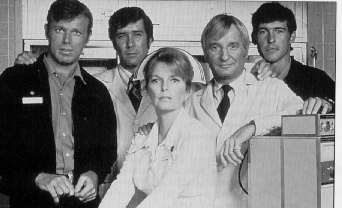 Station 51 Tones
Old Page
History of EMS Page
Production of the Show Page
NOTE: Updated SEP 26 2005; Uploaded pictures and uploaded old site and some pictures.
JUN 2 2010; added links and old files and did housekeeping. Some links and images are incomplete or missing.
Also visit other "Emergency!" pages. Much material also exists concerning the history of firefighting, EMS, and Civil Defense.
Sadly due to work and school obligations I cannot maintain the "Emergency!" page. It has been a real adventure in these eight years I have been its webmaster, either as part of another page or in its last form.
But if I have made one person smarter about EMS and how important its evolution has been to us I would say I am a happier person. The same goes for EMS history and how "Emergency!" has been a part and parcel of that history.
I do advise you check Jim Page's history of the paramedics. It is a rather old history dating 25 years from now (2004) but catches the bulk of the situation. I also know that others have done pages about "Emergency!" and I hope you will visit these. These pages on the show and on EMS History are varying in accuracy; that I regret. But that is out of my hands.
I will post some stills of the show and some old ambulances. Where necessary I will explain. This includes the old 1966 ad for the funeral home ambulance (below). After I do so that will be the end.
I want to thank all that have been so kind as to thank me for the web site and have helped me out over the Internet. I have heard so many who have been inspired by the show and who otherwise have fond memories.

With this I say So Long and Good Luck.

Ken Turner, webmaster, Macon GA, 08 APR 2004. Revised 26 SEP 05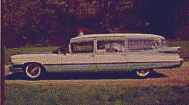 #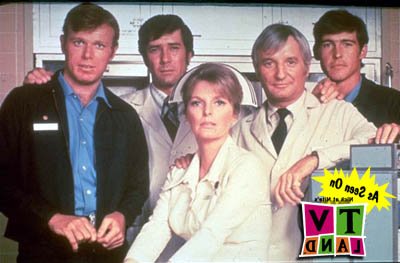 #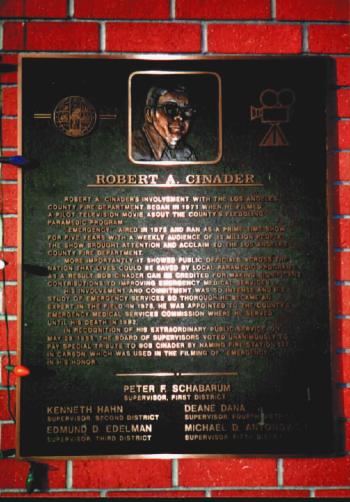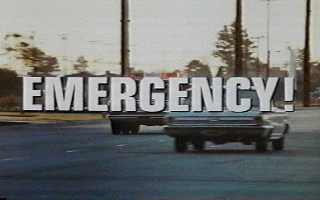 #
Ending theme 1973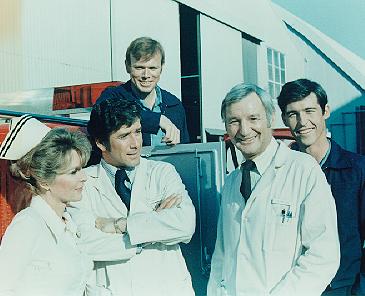 #
#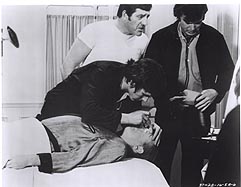 #
Funeral Home rigs, 1966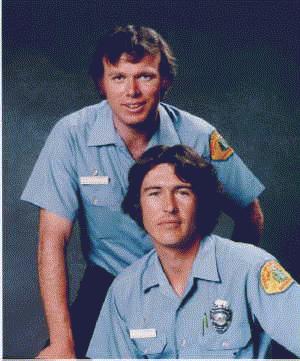 #
#